Functional Skills for NEET (Not in Education, Employment or Training) Project
Just 5 hours per week could change a young person's future.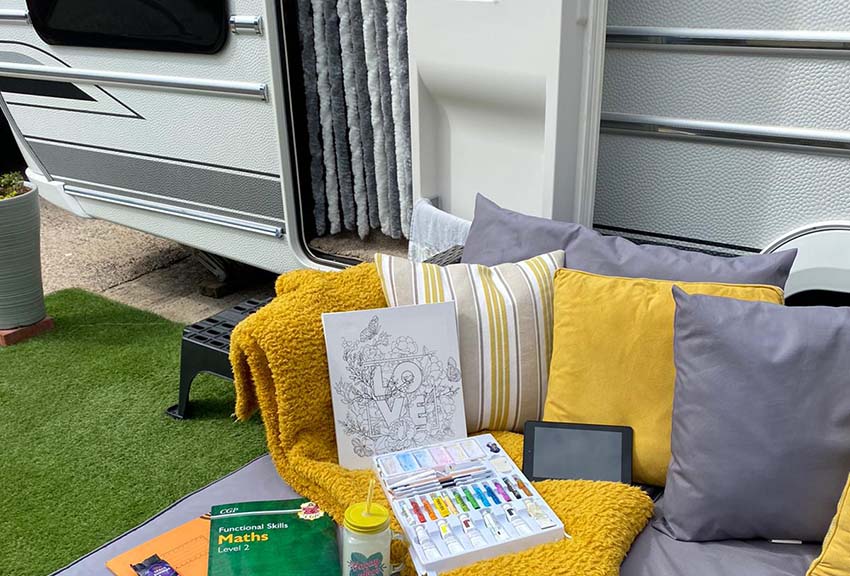 Quick facts
Age range: 15-25 years.
Criteria: must not be in employment, education, and training. Must have a good level of English.
Time commitment: 5 hours per week for 24 weeks at times that suit the young person (approximately 6 months but flexible).
Equipment: Resource pack provided including books and stationery. Table and Wi-Fi dongle offered if needed. All free of charge.
What is it?
Participants are matched with a professional online tutor. All of our tutors are trained and DBS checked. Participants study maths and English and work towards Functional Skills exams (all coordinated by ODET). Students log on to our easy-to-use online platform. 10 hours of Career guidance and employability skills is offered to each student as part of the programme.
Support offered?
Yes! Our Education Officer will provide support from start to finish.
Why?
Gypsy, Roma and Traveller young people are also more likely to be not in education, employment or training at 16 years of age. This puts them at higher risk of entering the criminal justice system. We have developed a programme to equip young people with the skills they need for further training or to enter the job market.
Level 2 qualifications are needed for most employment, educational and apprenticeship prospects.
In 2018, 19% of pupils from Irish Traveller backgrounds and 13% from Gypsy and Roma backgrounds attained GCSEs in English and Maths at grade 4/C or above, compared to 64% of pupils nationally. Gypsy and Traveller pupils also have a high rate of school exclusions and report high levels of bullying and racial abuse. (House of Commons Research Briefing available here
Testimonials
I didn't enjoy school before - but I really enjoy the NEET Program and wish I could have lessons every day. When I started, I was looking to get a job, but now I'm thinking about going to University and applying for an Access Course.
Functional Skills for NEET student – 19 years old – Roma – dropped out of school in 2018
This project has given my young person a chance to take accountability for his education and ownership of his future. I am so grateful for this opportunity and pleased with his progress.
Referring youth justice worker – Functional Skills for NEET
I would like to further my education skills and I want to be a role model to my children.
Functional Skills for NEET participant– 25 years old – Irish Traveller – last in education 2005